Pasco Machine has the capability to consolidate the fabrication process which expedites our customers product development and repairs. Our vertically integrated fabrication shop showcases our ability to meet our customer's fabricating demands. Our mission is to bring your ideas to reality. Beginning with in-house drafting via Solid Works, we advance to cutting, bending, welding, manual & CNC machining and then assemble to finish product specs. All this allows our customers to concentrate on innovation instead of managing multiple vendors – time savings! Our machining and CNC departments have great versatility and work hand in-hand in fabricating complex and diverse jobs. We take great pride in creating solutions. Our staff and machinery allows us to provide you with accurately fabricated and meticulously built products.
Pasco Machine's weld department is efficient in MIG, TIG, stick, arc, brazing, and flux core on any type of material. While other shops may only be able to handle the welding, we can take care of any additional steps that your project may require.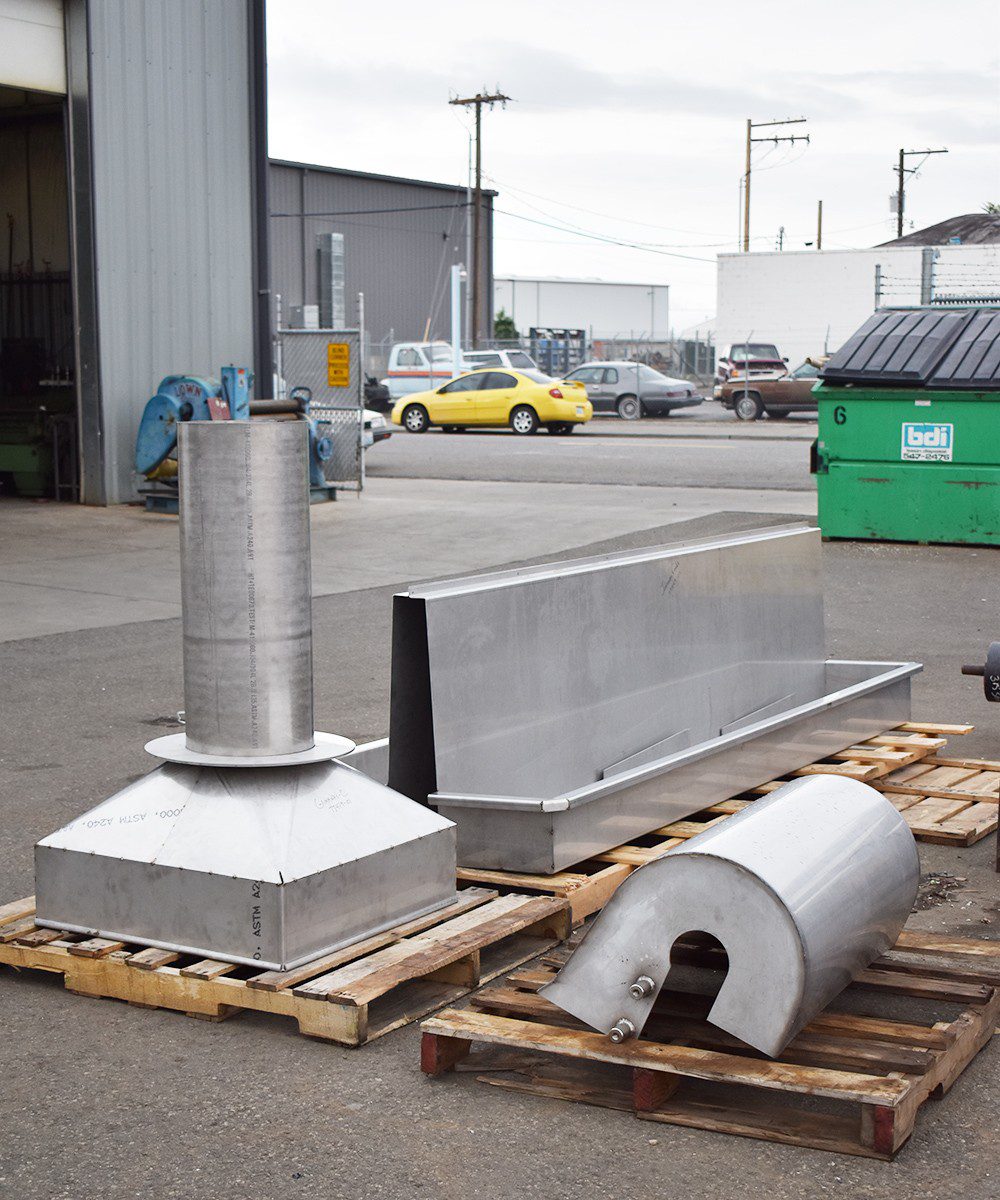 CONTACT US NOW FOR A QUOTE ON FABRICATION
Our 175-ton press brake is capable of handling material 10' wide, up to ½" thick. Our hydraulic shear can also handle plates 10' wide, up to 3/8" thick. We also have rolling and punch die capabilities.