Our waterjet can cut a wide variety of materials using a 60,000psi jet of water and an abrasive substance. The granular abrasive accelerates the power of the cutting stream, enabling hard materials to be cut. Our A-Jet head allows for up to 59° beveling while cutting, which eliminates the need for additional operations.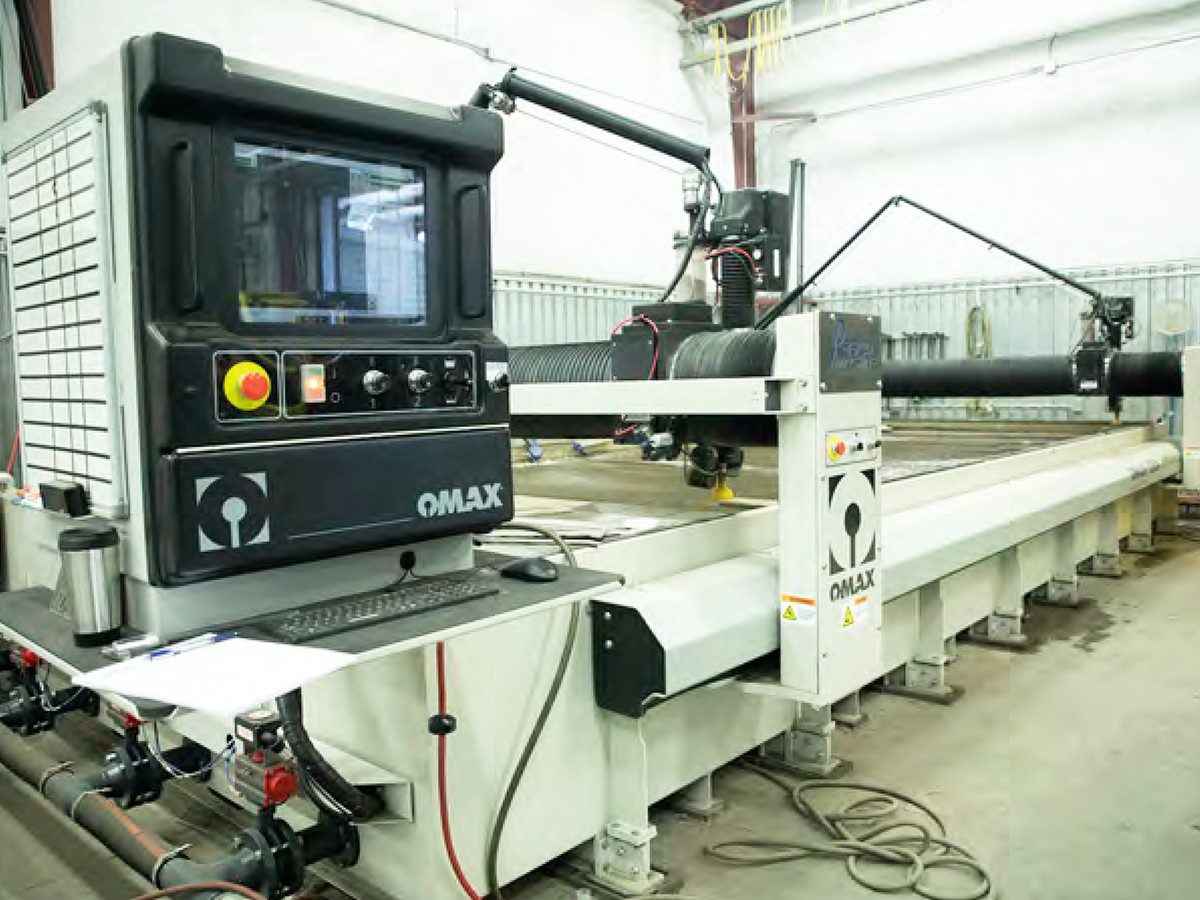 We recently upgraded to a 240" x 120" table complete with three cutting heads and two pumps for increased efficiency and volume.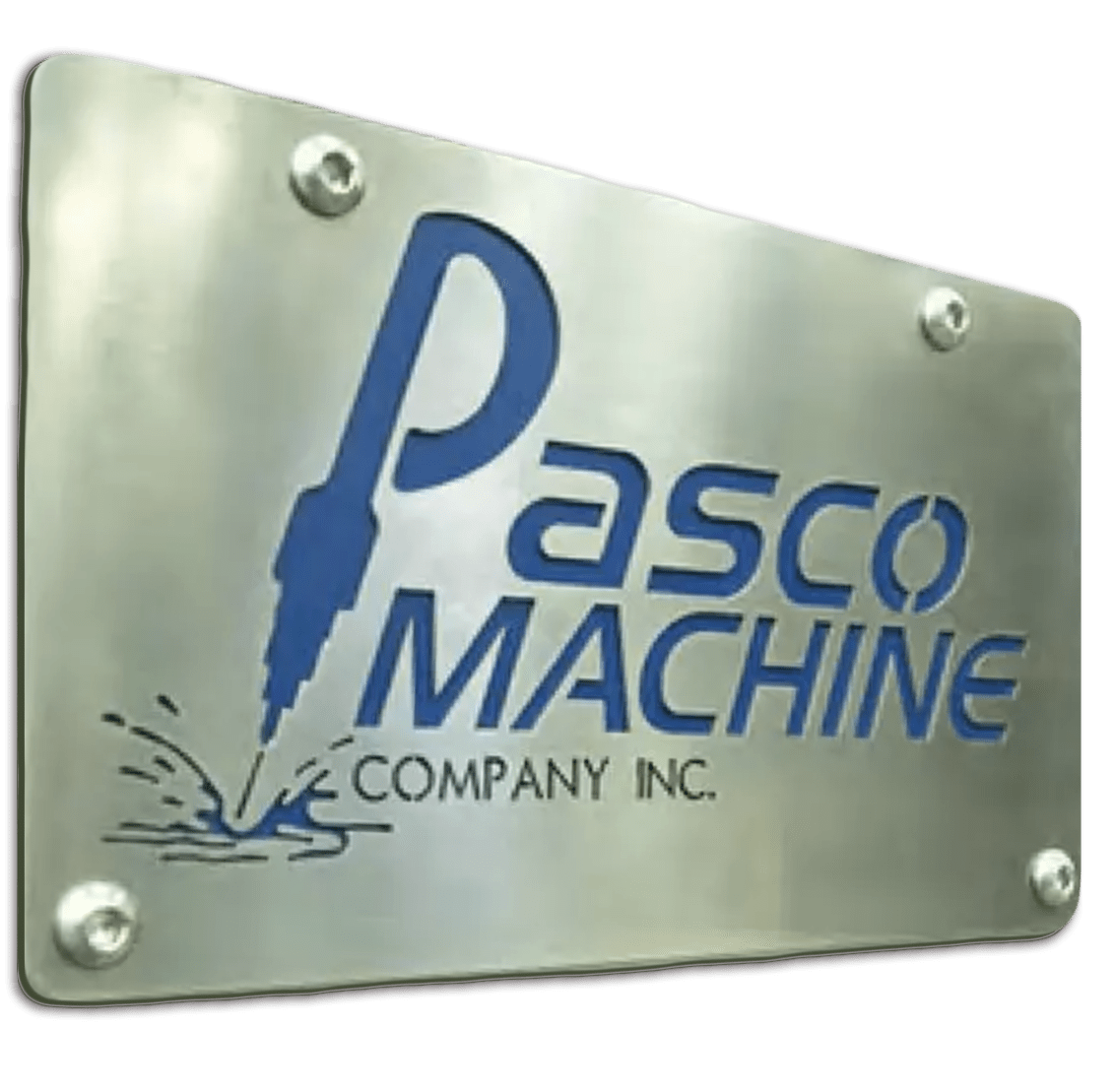 CONTACT US NOW FOR A QUOTE ON WATERJET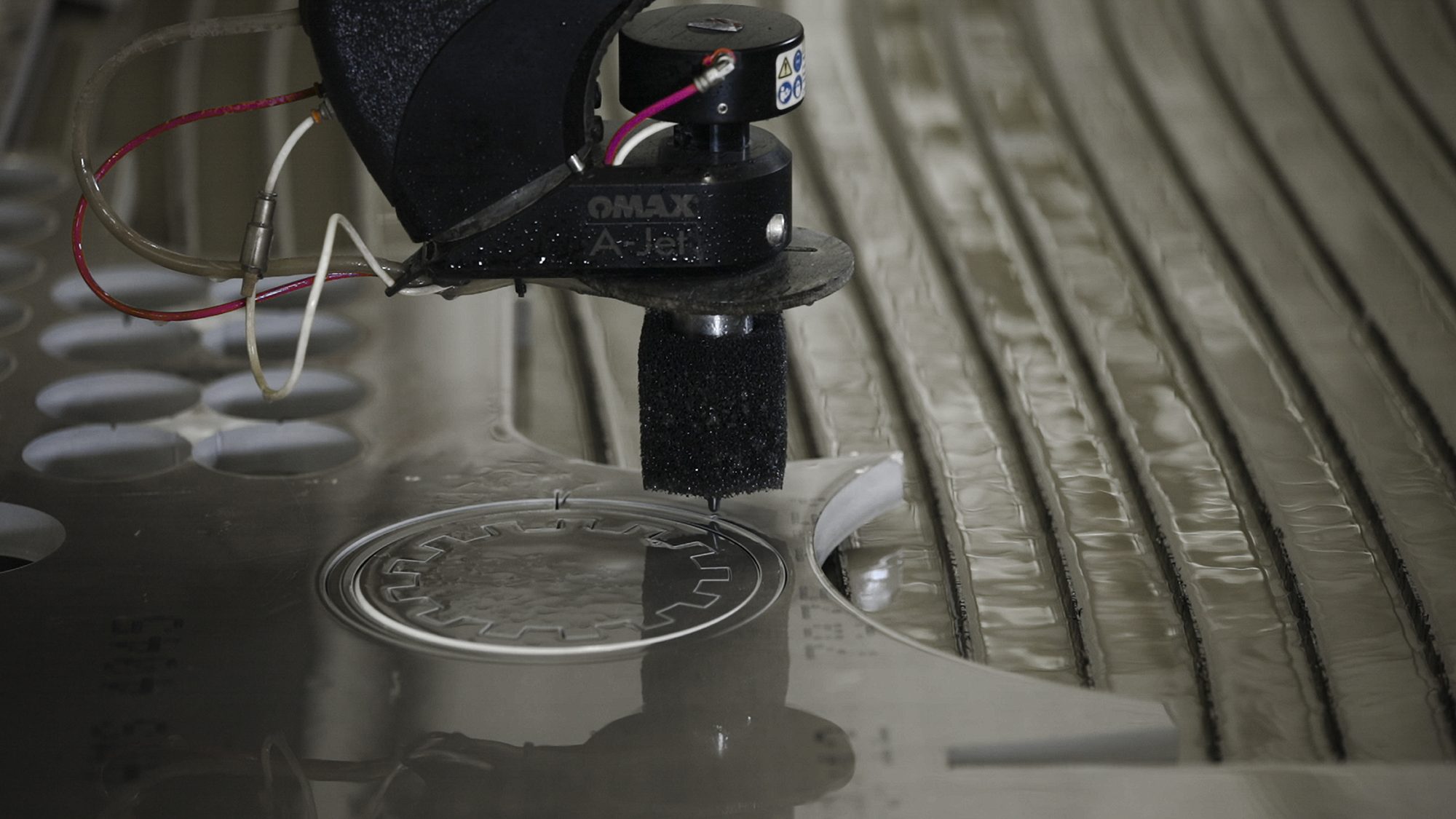 Our waterjet software allows you to import drawings directly from other programs, works with standard DXF files, and allows all major CAD/CAM and artistic drawing programs to be imported.
With a built-in innovated CAD software system, we can take an image from a scanner, digital camera or the internet and quickly convert it to a vector drawing.
Our waterjet can perform precision quality cuts on materials up to 6 inches in thickness with as little as .005" taper with repeatability as low as .002".
NO Material Limitation
The waterjet is an efficient way of cutting vast types of material such as composite, plastic, metal, glass, stone or rock, ceramic, wood, and rubber.
NO Heat Affected Zone
A major advantage of the waterjet is that the material stays cool, which prevents distortion of any kind. Not only does the waterjet enable clean cuts but it also produces satin-smooth edges.
NO Hazardous Waste
The growing importance of environmentally friendly processes throughout the industries is becoming more apparent. A significant advantage of waterjet cutting is that it does not create any hazardous waste in the form of fumes and gases, unlike other cutting technologies.